If you would like to join us and contribute to the development of tomorrow clean energy technologies and/or improve your skills for employability, there are several ways to do it:
Taste of research scholarships for undergraduates
Domestic and international scholarship for postgraduates
Tuition Fee Scholarship (TFS) plus a Research Stipend
Postdoctoral fellowships
You are an undergraduate student: you can join our group through your Honours or as Dalyell scholars, or Denison summer Scholars.
If you are undergraduate and would like to help us solve the clean energy challenge…come to see us. We may be able to involve you in our research projects.
For further information regarding projects and application process, please contact Francois Aguey (f.aguey@sydney.edu.au).
You would like to embark on a longer research project with us and also enhance your skills and employability for managerial roles in industry or as an academic… you can apply for a postgraduate scholarship to join our group.

The University of Sydney  has a wide range of prestigious scholarships available for those who would like to continue after their bachelor or master degree and further enhance their skills and potential for employability. These scholarships range from annual stipends, living allowances and tuition fee costs, to travel scholarships and supplement. 
For full information on these scholarships, please visit: Postgraduate Research Scholarships.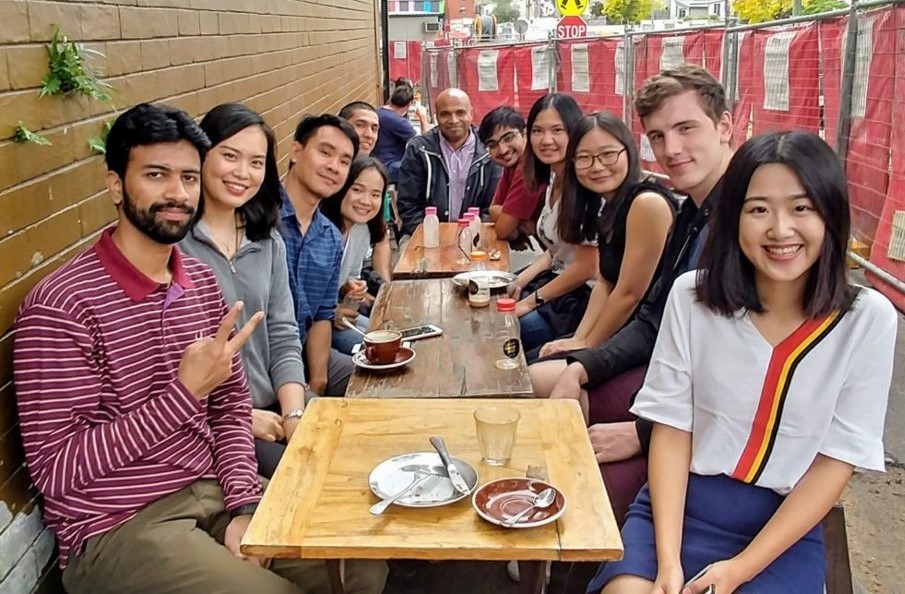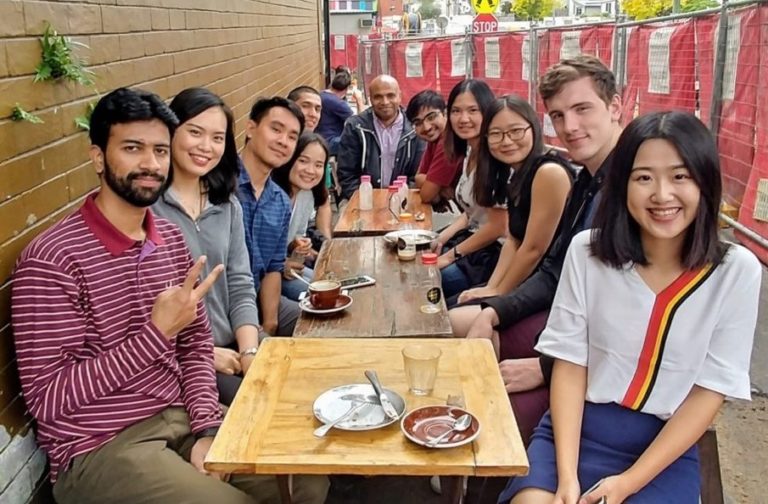 The scholarship has not only given me a stress-free education, but has allowed me to work alongside talented, hardworking, and like-minded people from around the world. Winning this scholarship has driven me to pursue my career goals and give back to the community.
International Student Scholarships
If you are international students with an outstanding academic track record, you will be able to get one of these prestigious scholarships to do research with us:
Australian Government Research Training Program (RTP)
Faculty Scholarship
General Scholarship
Home Country Joint Scholarships
HEC Pakistan Joint Scholarship
CONICYT Chile Joint Scholarship
Vietnam – Vingroup Scholarship 
GOstralia! Higher Degree Research Scholarship
For more information on International scholarships and application deadlines please visit the Postgraduate Research Scholarship website  or contact Francois Aguey (f.aguey@sydney.edu.au).
Domestic Student Scholarships
If you are a local student with Australian citizenship or permanent residency and at least a bachelor degree with Honours 1st class, you can join us by applying for a domestic student scholarship:
Australian Government Research Training Program (RTP)

General scholarship

Faculty Scholarships

For more information on Domestic scholarships and application deadlines, please visit the Domestic Research Scholarships website, or contact Francois Aguey (f.aguey@sydney.edu.au).
The scholarship helped removing the financial burden and allowed me to devote my time to my studies and research in UNSW. It also opened many doors on my journey to becoming a great academic, to make a difference in our country and help create a more sustainable future.
You are an experienced researcher and would like to do postdoctoral research with us
We advertise postdocs positions. You may also consider getting a fellowship to join our group and we support outstanding candidates. Examples of fellowships are:
Australian Research Council
DECRA Fellowship
Part of the Australian Research Council (ARC), the DECRA Fellowship aims to provide research support for early career researchers. For more information, please visit the DECRA webpage or contact Francois Aguey (f.aguey@sydney.edu.au).
Future Fellowship
The Future Fellowship aims to encourage and support research in Australia. If you hold a PhD and are a mid-career researcher, you may be eligible to apply. For further information, please visit the Future Fellowships webpage or contact Francois Aguey (f.aguey@sydney.edu.au).